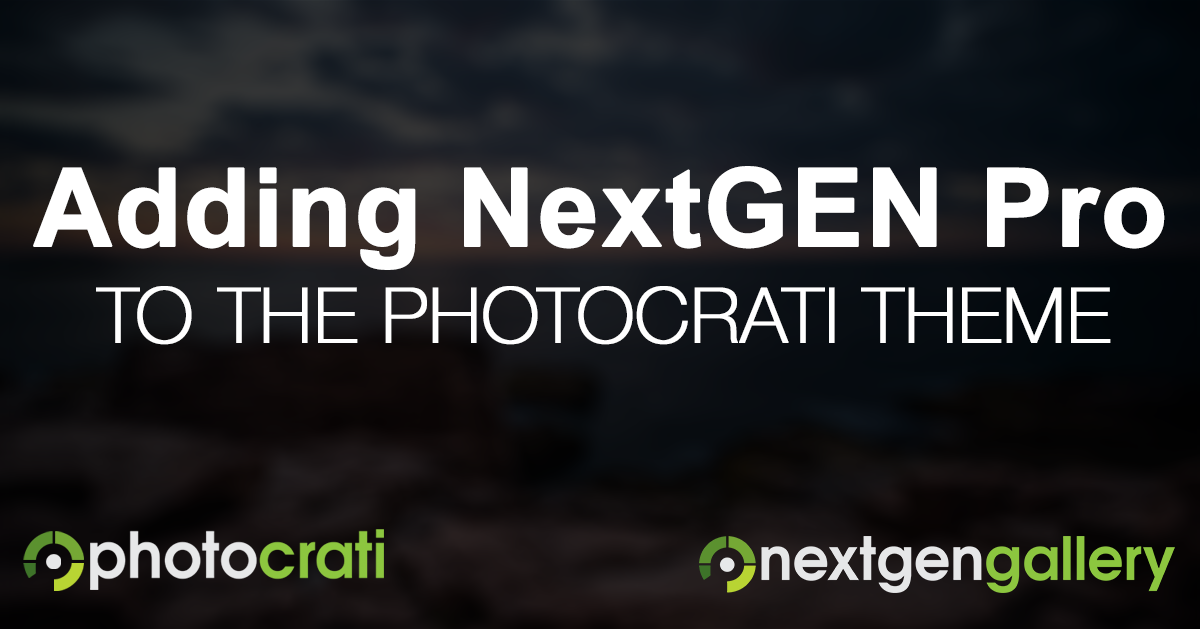 The Photocrati Theme uses and includes two plugins for it's galleries, NextGEN Gallery and NextGEN Pro. Neither is necessary. You can use the theme with other gallery plugins, or without a gallery plugin if you prefer.
NextGEN Gallery is a free plugin - the most popular gallery plugin for WordPress. When you install the theme, you'll be prompted to do a one-click install of NextGEN Gallery. If for some reason you don't see that prompt, you can also install NextGEN Gallery by logging into your website, going to Add New Plugins, searching for NextGEN Gallery, and clicking to install and then activate.
Adding Ecommerce, Proofing & More w/ NextGEN Pro
NextGEN Pro is a premium extension for NextGEN Gallery that provides beautiful gallery displays, a full screen Pro Lightbox, commenting and social sharing for images, proofing, and Ecommerce (prints and digital downloads). When you buy Photocrati, you'll gain access to a membership page where you can download both the Photocrati Theme and NextGEN Pro. To install NextGEN Pro, go to the Add New Plugin page, click to upload the plugin, and then upload and activate the zip file from your members area. Note that you'll need to have NextGEN Gallery installed for NextGEN Pro to work.
When you're all done, you'll have the Photocrati Theme, NextGEN Gallery, and NextGEN Pro installed, and you will have a complete photography website solution ready to go.
Adding Galleries & Ecommerce - Step by Step
Photocrati Pro is a powerful theme that includes a large set of theme designs called 'presets', a full customization panel, and compatibility with our powerful WordPress gallery management system NextGEN Gallery. NextGEN Gallery is a full featured image management system, combined with our premium plugin NextGEN Pro includes several beautiful professional gallery displays, ecommerce, and digital downloads. We include social image features like commenting and social sharing! Follow our instructions below to learn how to install your copy of the Photocrati Theme, NextGEN Gallery and NextGEN Pro which is included in your purchase of Photocrati Pro…
Step 1 - Download & Install Your Photocrati Theme
1) Download the theme from our member area
*Please be sure NOT to unzip or open the theme file prior to installation - WordPress requires the file to be in zip form in order to install correctly.
*On a Mac & Use Safari?- Safari automatically unpacks .zip files, either turn this feature off through your browser settings or switch to a different browser like Google Chrome to download.
We recommend downloading your licensed copy of NextGEN Pro while you are there, as you will need that later in the steps anyway.
2) Log in to your website's dashboard.
3) Go to Appearance >> Themes > Add New , click "Upload" and then browse to find the Photocrati Theme zip file on your computer. Click Install Now.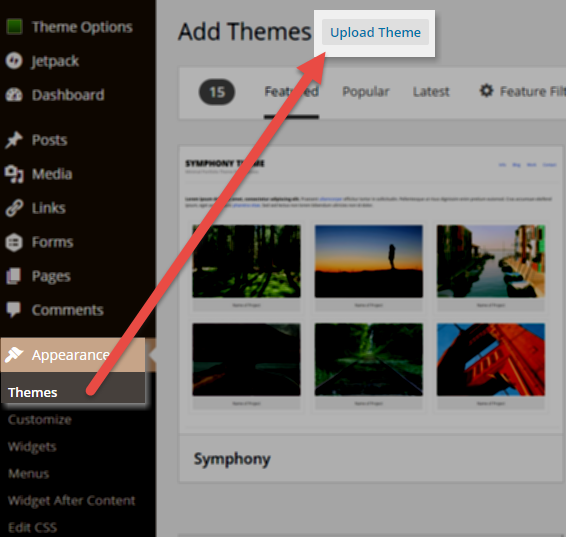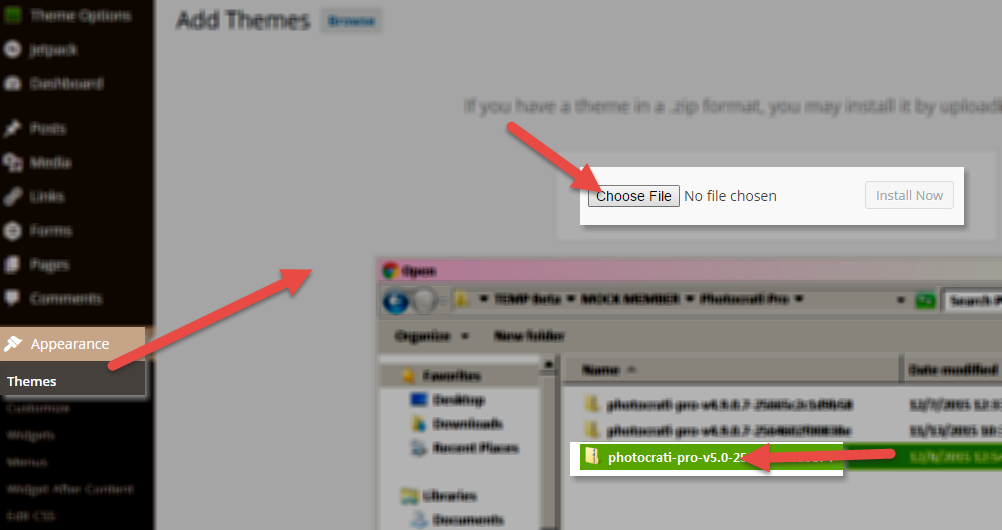 4) Once your theme has completed installing, click "Activate."
Step 2 - Install NextGEN Gallery
Once the Photocrati Theme is active, you will see an alert box instructing you to install NextGEN Gallery and NextGEN Pro.

There are two ways to install NextGEN Gallery. The first, and more common method, is by installing it within Add Plugins.
Go to Plugins >> Add New > search 'NextGEN Gallery' click 'Install'


Once the install process is complete, click 'Activate' and you're done!
The other way is to click on the Begin Installing Plugins link inside of the alert box. That will prompt you to install and activate NextGEN Gallery with 1 click.
Play the video starting at the Installing NextGEN Gallery section:

Step 3 - Install NextGEN Pro
NextGEN Pro is an extension plugins for NextGEN Gallery, so it would be installed alongside NextGEN Gallery.
After you have NextGEN Gallery installed , please follow the steps below to install NextGEN Pro:
1) Download NextGEN Pro from your Photocrati Theme members area (you might have done this already)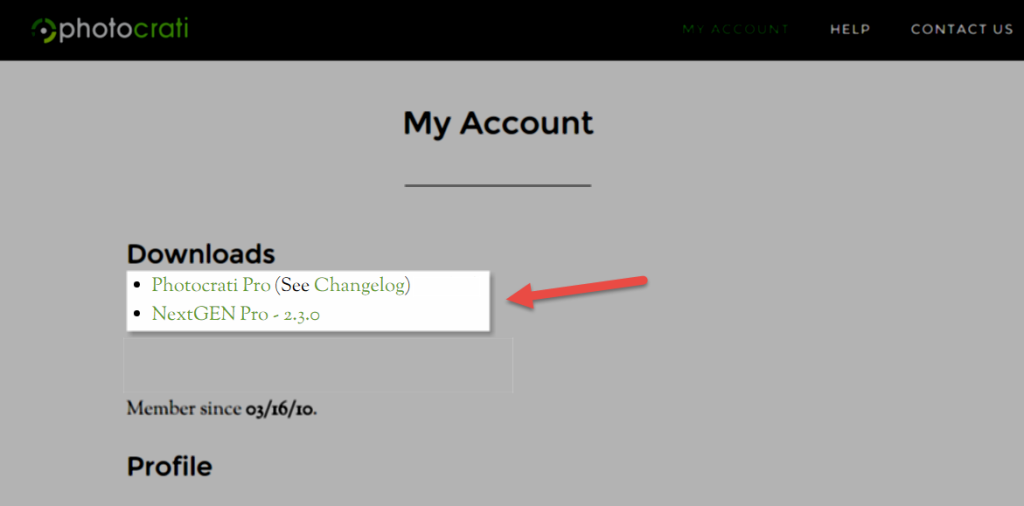 - Make sure that the browser you are using, does not automatically unpack the .zip file for NextGEN Pro. We would suggest using Google Chrome or Firefox to download.
- Download the .zip file to your desktop or an easy area to access it for step 2
2) Go to your WordPress dashboard > Plugins >> Add New > Upload, browse and select your .zip file for NextGEN Pro/Plus & then click 'Install Now'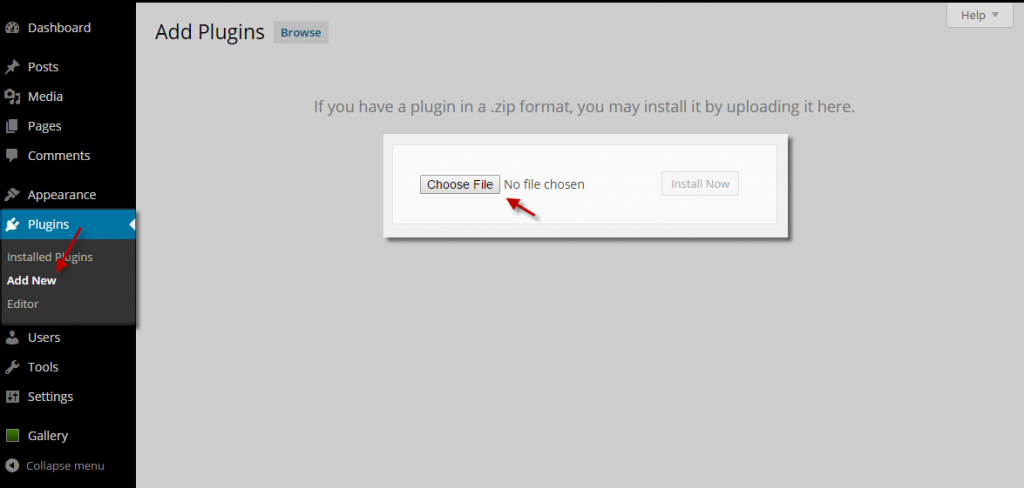 Play the video starting at the Installing NextGEN Pro section:

Step 4 - Get Started Designing Your Website!
There are 32+ presets to choose from to help you get started, what you saw on our Demo page was a total of 60+ different looks that you can achieve with our Theme.
Visit the full members help area for instructions for setting up your website settings and design.
Review our help guides for immediate answers to your questions:
Contact us through your members account: http://members.photocrati.com/account