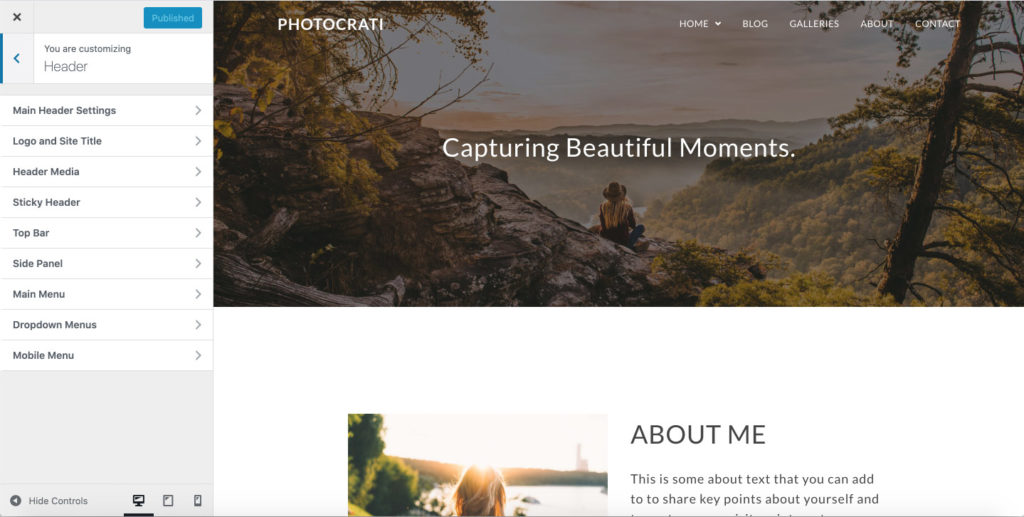 Navigate to Appearance > Customize > Main Header Settings to set your header style (minimal, transparent, stacked, full screen, center, medium, or vertical).

Minimal: Logo left and menu right.

Transparent: No background color behind the logo and menu, the background is clear and any image set as the site background (or content images) will show through the header.

Stacked: Site logo, description above (or below) the site navigation menu.

Full Screen: A hamburger menu will take the place of the site navigation links. When the hamburger menu icon is selected, a full screen menu will appear. Select 'x' to close the menu.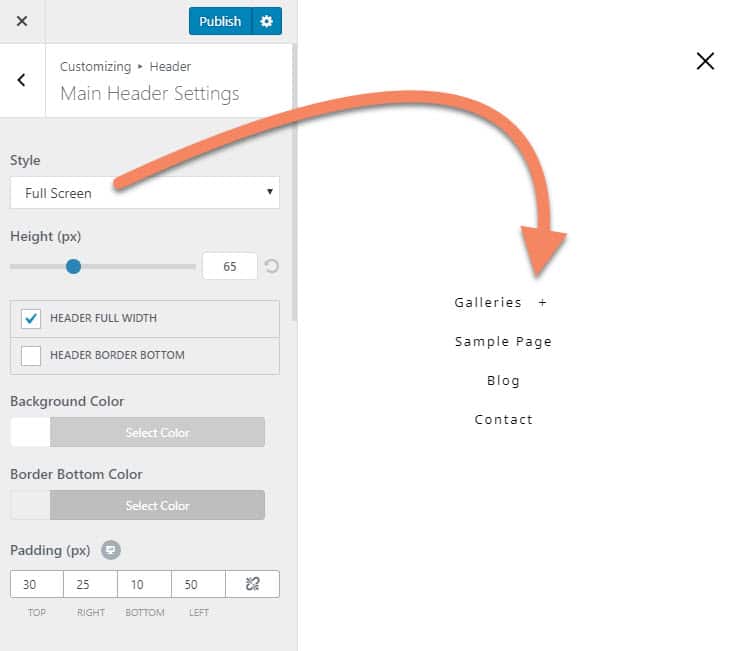 Medium: Search, logo, and social icons with a background color above the site navigation below with no or separate background color.

Vertical: Site header is aligned left, or right, with logo above menu, social below menu, and optional header widgets below. You can select to have the vertical header closed by default. A vertical bar will display with the hamburger menu icon at the top. When the icon is selected the header will slide out display all the header elements. You can select 'x' to close the header.