You can set up your website to have either a static home page appear as the default page everyone will see first, or have your blog posts greet your visitors first.
SET UP THE STATIC PAGES
Go to Dashboard >> Settings >> Reading > You can select any page (i.e. page titled 'Home') as the front page, and a page you've created for your blog (i.e. page titled 'Blog') as the posts page that will display all of your blog posts..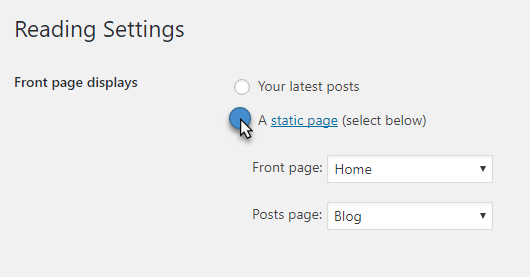 SET YOUR BLOG POSTS AS HOME
To have your blog posts load up on your home page go to Settings >> Reading >> select 'Your latest posts' and save: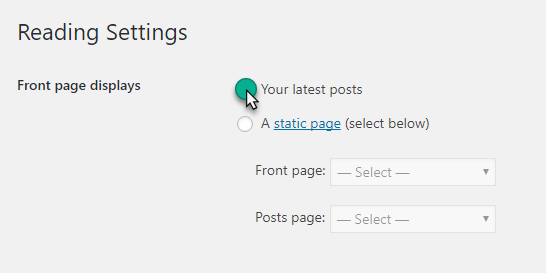 Setting your static page rarely gives an error, but if you do see "404 Page Not Found" errors after making these changes, go to Settings >> Permalinks >> and reset your permalinks to 'post name' and save the changes.
---
We do have a default page generator under Theme Options > Choose Theme, scroll down to the bottom and under 'Create Default Pages' you can select to create a Home, Galleries, Blog, About, and Contact pages automatically. This tool will also set your 'Blog' and 'Home' page as static pages for you.
*WARNING!* This should only be done on a fresh install of WordPress!