If you're an existing member and new to Photocrati Pro, Photocrati Pro would be installed not as a regular update, but as a new theme following the instructions below. Please rest assured that your current theme design will remain intact (for peace of mind save your design as a custom preset), and your existing Photocrati galleries will remain intact until you convert them to NextGEN Pro galleries.
INSTALL PHOTOCRATI PRO
1) Login and download Photocrati Pro from your members account. We recommend downloading the .zip file from your Google Chrome or Firefox browser to avoid the .zip file from automatically unpacking/unzipping. You need to upload the original .zip file. Save to your computer desktop.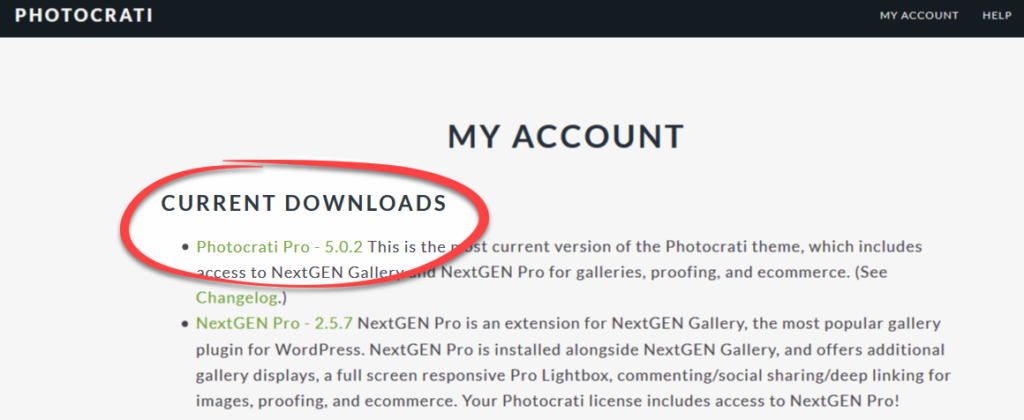 2) Log in to your website's dashboard.
3) Go to Appearance >> Themes > Add New , click 'upload' up at the top of the page and then browse to find the Photocrati Pro zip file on your computer. Click Install Now.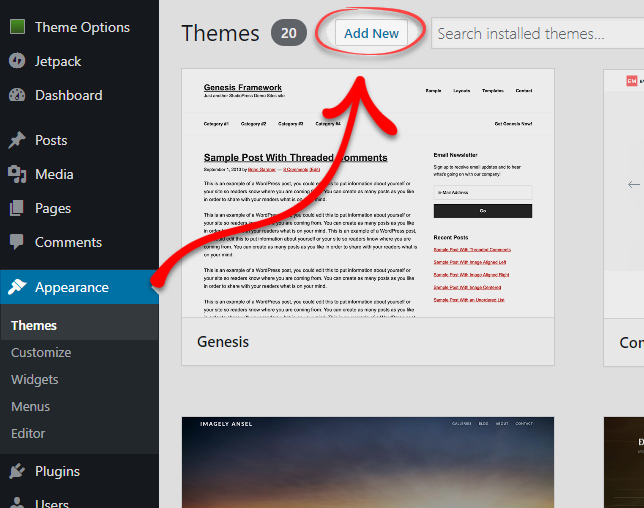 4) Once your theme has completed installing, click "Activate."
Your theme is now installed! 🙂
*Please be sure NOT to unzip or open the theme file prior to installation - WordPress requires the file to be in zip form in order to install correctly.
Photocrati Pro Galleries
Step One - Install NextGEN Gallery
Once the Photocrati Pro Theme is active, you will see an alert box instructing you to install NextGEN Gallery and NextGEN Pro.

There are two ways to install NextGEN Gallery. The first, and more common method is by installing it under Plugins > Add New.
Go to Plugins >> Add New > search 'NextGEN Gallery' click 'Install'


Once the install process is complete, click 'Activate' and you're done!
The other way is to click on the 'Begin Installing Plugins' link inside of the alert box. That will prompt you to install and activate NextGEN Gallery with 1 click.

Play the video starting at the Installing NextGEN Gallery section:

Step 2 - Install NextGEN Pro
NextGEN Pro is a premium extension plugin for NextGEN Gallery, it is installed alongside NextGEN Gallery.
After you have NextGEN Gallery installed , please follow the steps below to install NextGEN Pro:
1) Download NextGEN Pro from your Photocrati member account...

- Make sure that the browser you are using does not automatically unpack the .zip file for NextGEN Pro. We would suggest using Google Chrome or Firefox to download.
- Download the .zip file to your computer desktop.
2) Go to your WordPress dashboard > Plugins >> Add New > Upload, browse and select your .zip file for NextGEN Pro & then click 'Install Now' > Activate.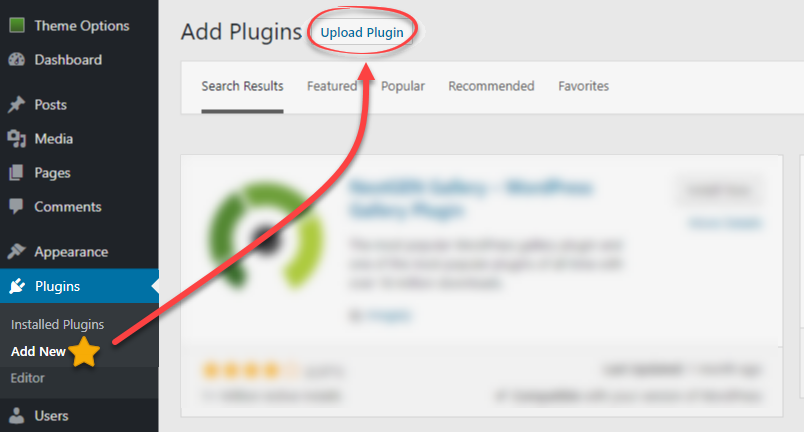 Play the video starting at the Installing NextGEN Pro section: