Home page full-screen slideshows are available for Left-Side-Header layouts.
1) First, select your theme layout under Theme Options > Choose Theme ....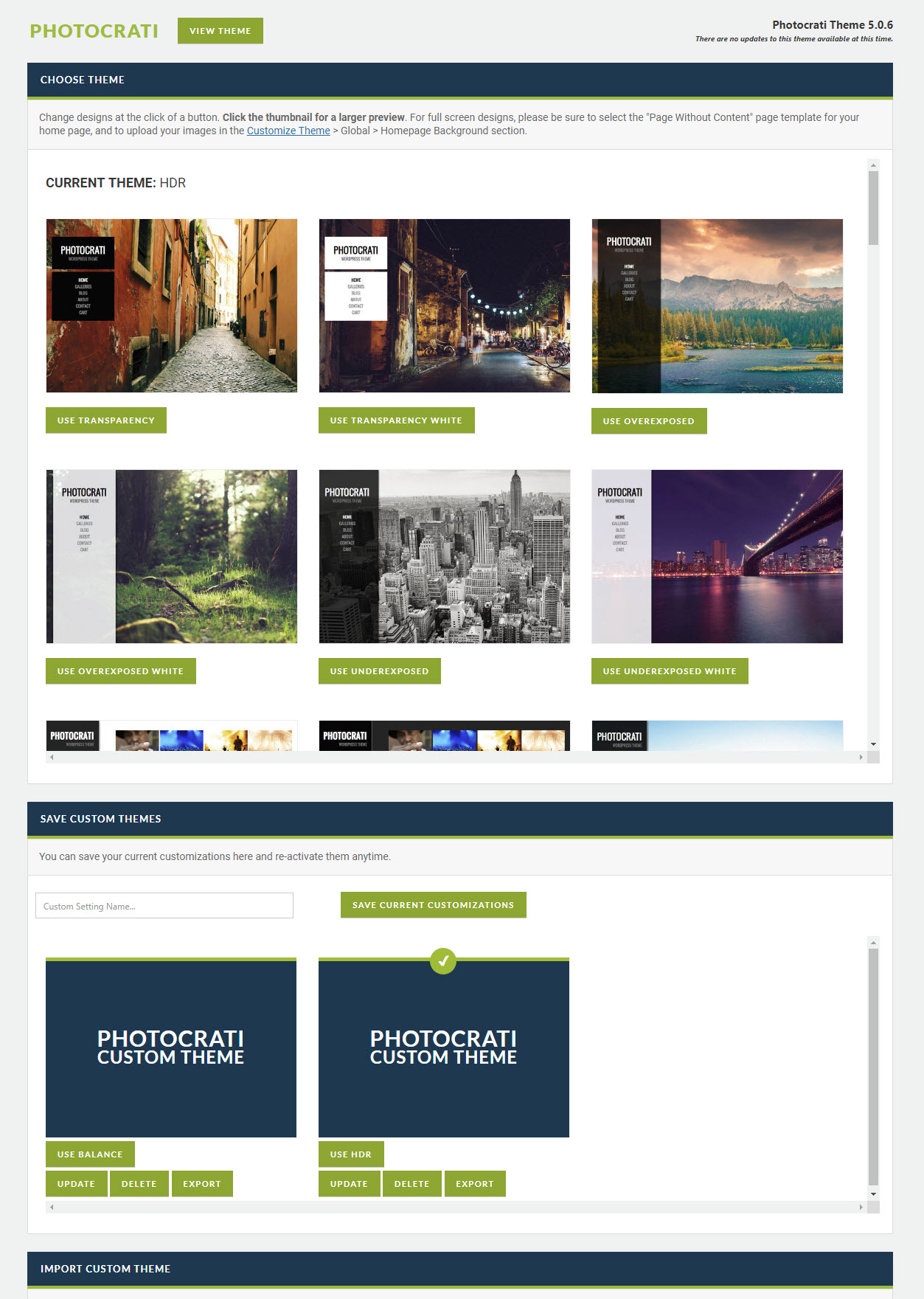 2) Next, go to Theme Options > Customize Theme > Global > Homepage Background . Select under 'Background Type' > Slideshow. Click the green + to upload and add your own images for the slideshow, and then select those images (they will highlight in green like the screenshot below). We suggest uploading images at least 1920px in width optimized for the web, for best performance try TinyPNG: https://tinypng.com/ JPEGMini: http://www.jpegmini.com/ app to compress the images while maintaining great quality, to ensure a crisp fullscreen display for most monitors: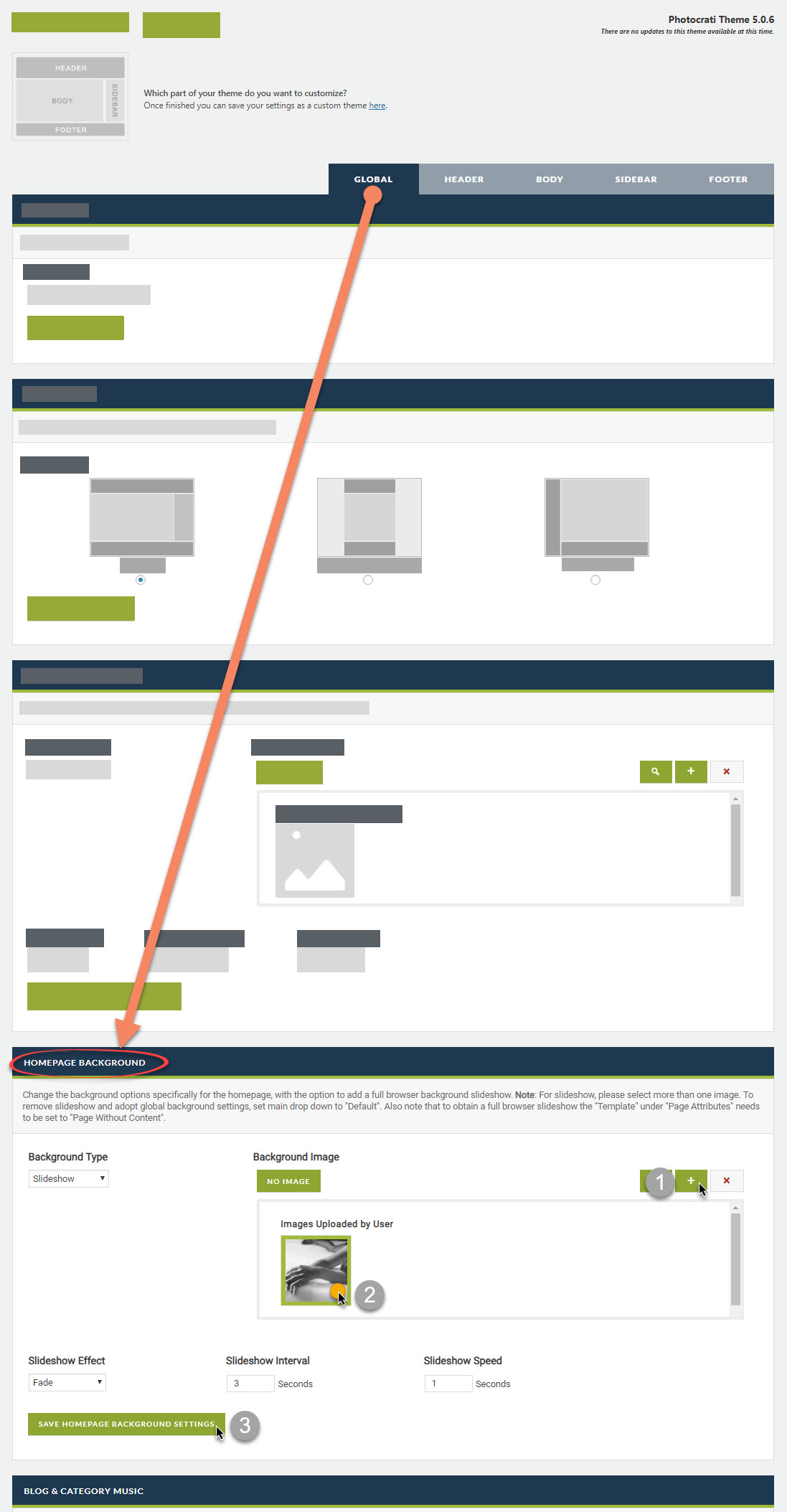 Select your images...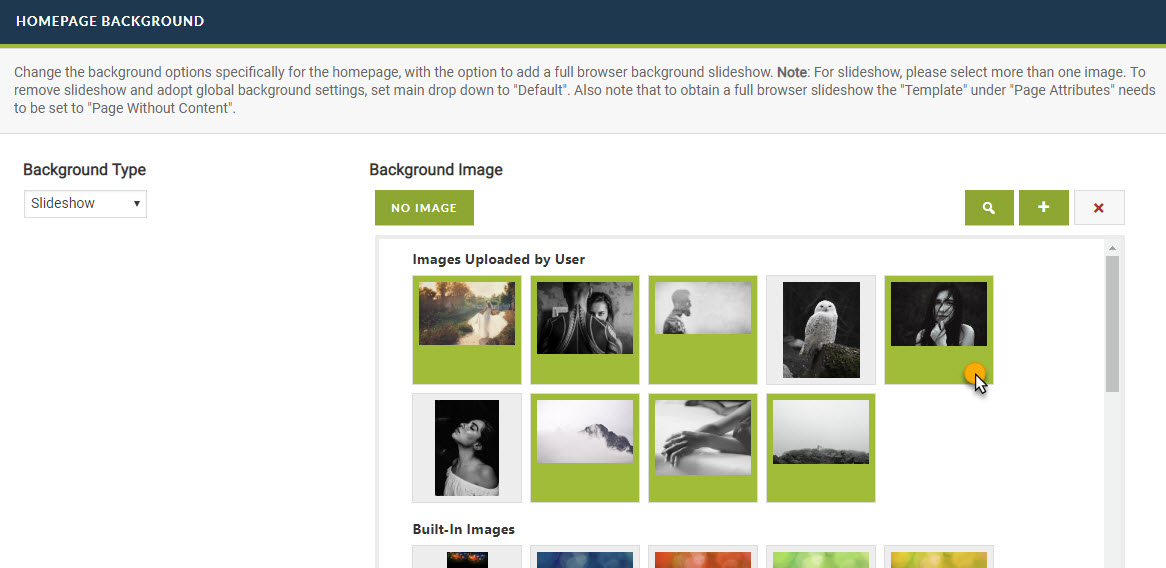 You'll need to make sure the default images are deselected under 'Images' section before you move on to the next settings. After doing so, select your Slideshow Effect, Slideshow Interval, Slideshow Speed and then click 'Save...'
3) Now you'll need to add a page template to your home page. If you have not yet set a page as your frontpage, you'll need to create a new page under Pages > Add New. Title this page 'Home' or whatever name you'd like, and then under the Page Attributes box while editing/creating your page select 'Page Without Content' and then Publish/Update your page: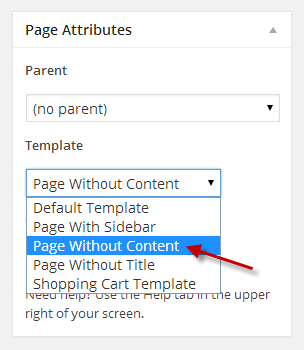 You'll need to make sure your new page is set as the front page by going to Settings > Reading, and under 'Static Page' settings, select your new page for the front page.
After that is all set, you're all done! You may now view your new homepage slideshow! 🙂