1) Go to Page >> Edit, select the page you'd like to password protect
2) Above the Publish/Update button on the right-hand side of the screen, you'll see 'visibility' by default set to 'public'. Click Edit
3) Three options will drop below, Public, Password Protect, Private. Select 'Password Protected'
4) A box will drop-down asking you for the password you'd like to protect this page/post.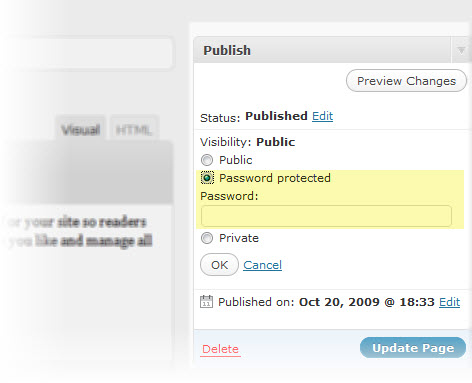 Now when a visitor accesses this page or blog post they will be asked to enter a password before viewing the page.
Learn how to hide this password protected page from your site navigation, by using Custom Menu's to only show the pages you want visible.