By default, our themes come with a beautiful background. If you want to change the background, please follow these instructions:
Step 1 - Go to the page you want to change while logged in and click customize at the top. For this particular example, we use the page "Galleries".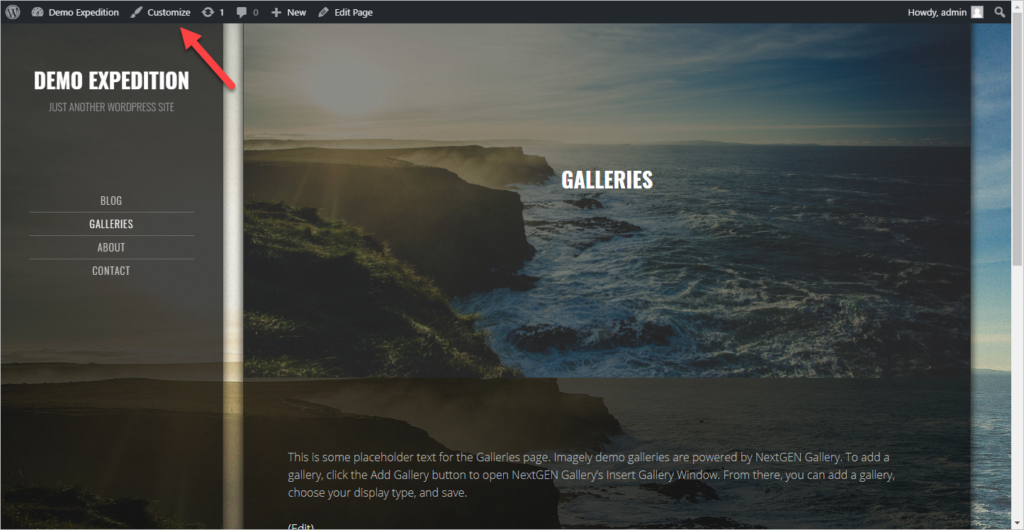 Step 2- Click on Background "Image"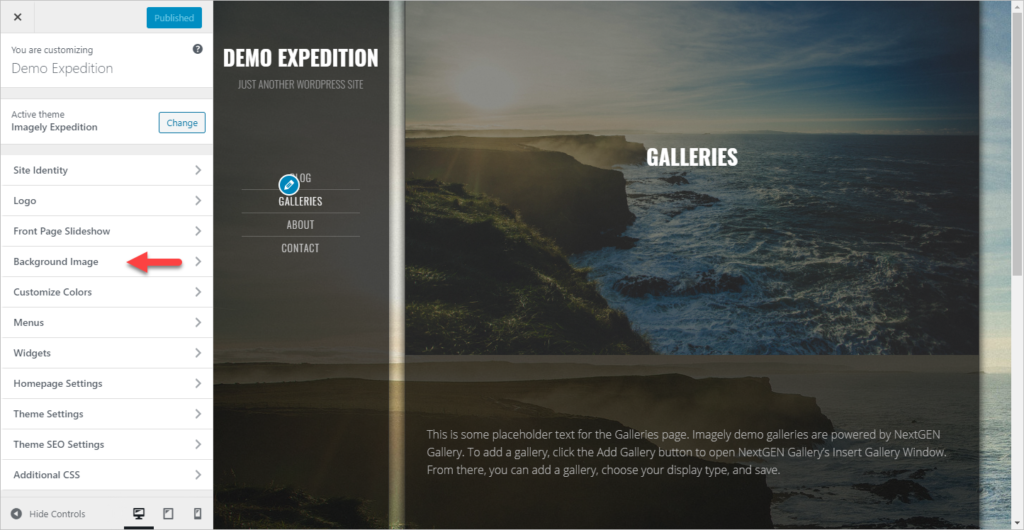 Step 3 - To change the background image, click on "Change image".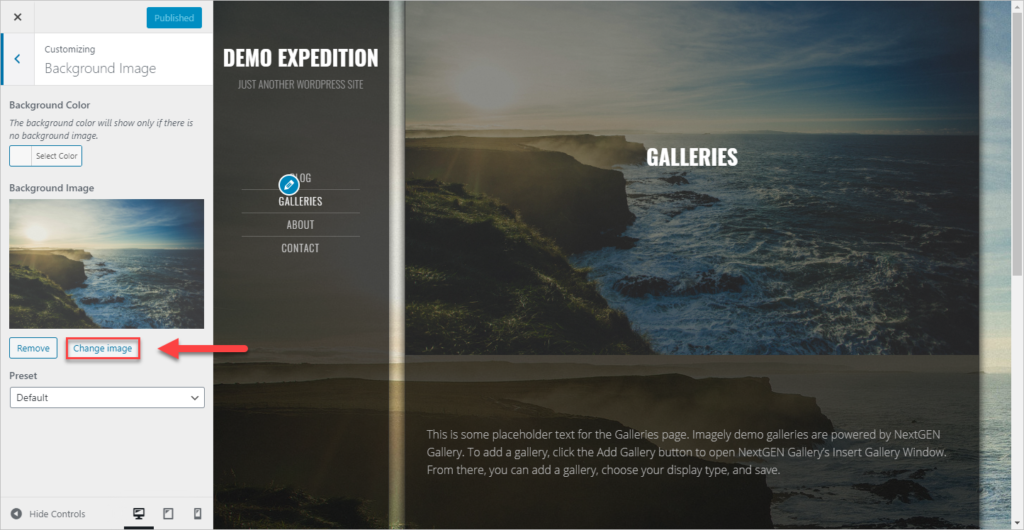 Step 4 - Choose the image that you would like to use, click on "Choose Image".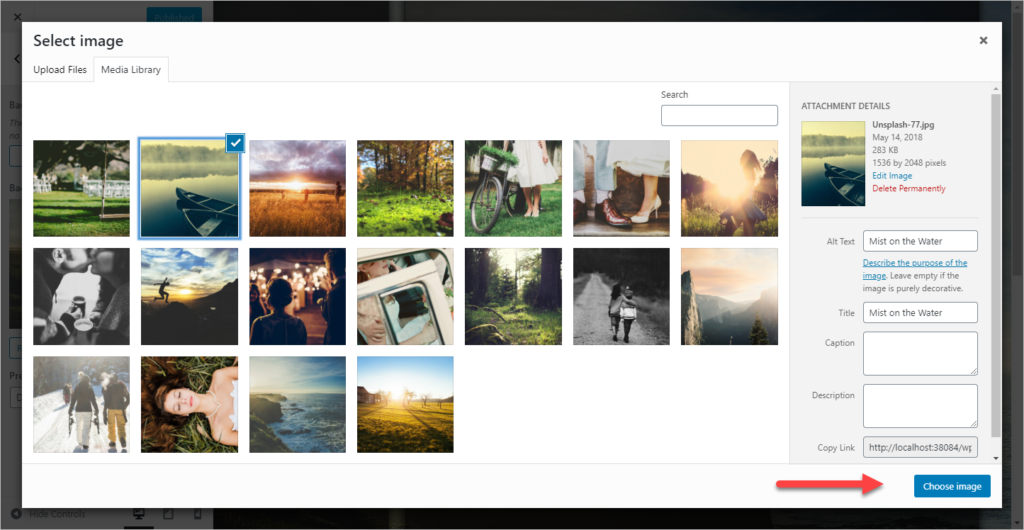 Step 5 - Click on "Publish". You can also set up a background color and remove the image for a solid background.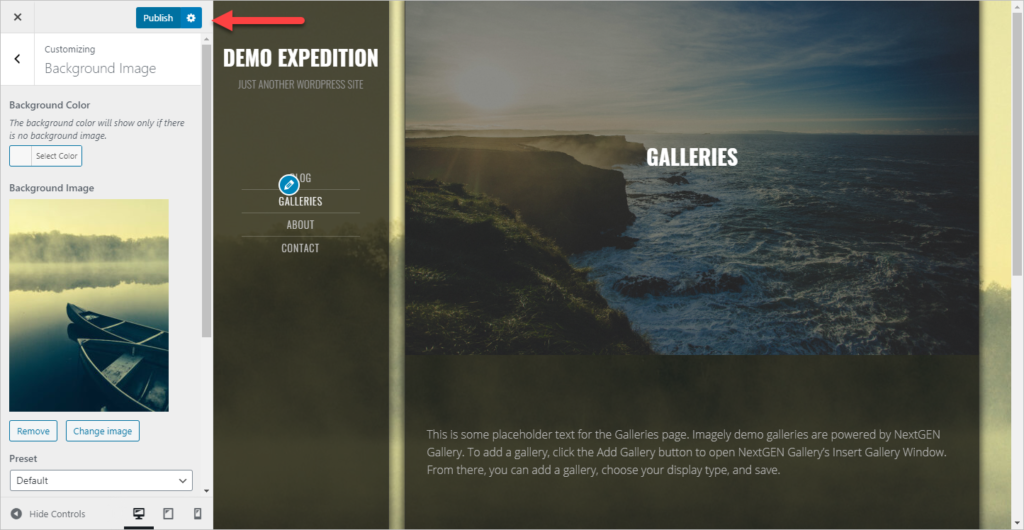 Note: That background will be used for all the pages on your site except for the homepage.