There are 32+ presets to choose from to help you get started. What you saw on our demo page was a total of 60+ different looks that you can achieve with our theme. Our Theme Options can be found under the 'Appearance' tab in the WordPress dashboard navigation menu:

You may also customize these presets further to be unique to your brand and image using the Customize Theme panel under Theme Options > Customize Theme. When you are finished with your customizations navigate to Theme Options > Choose Theme > Save Custom Theme to save your changes: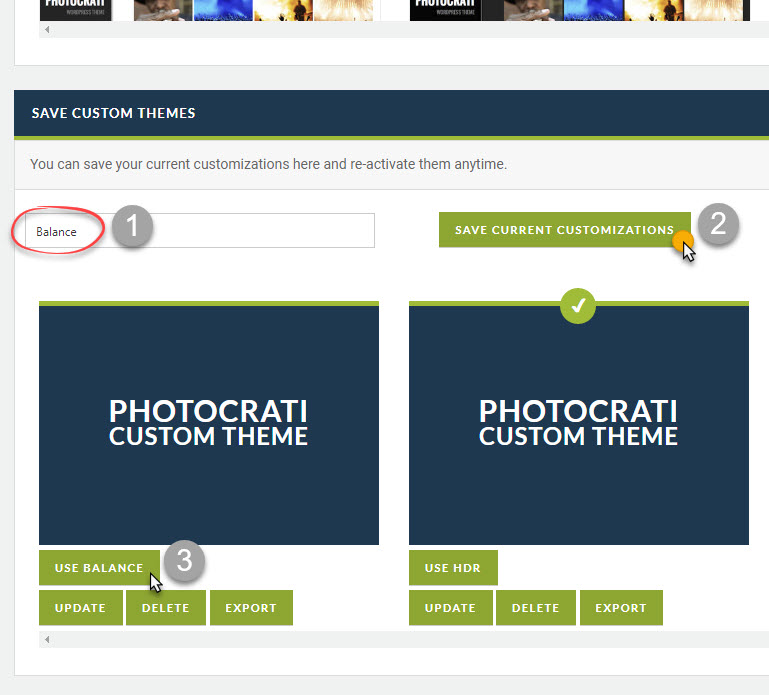 When you are finished saving make sure to click 'Use [custom preset name]'. REMEMBER any time that you make a change to your theme preset, come back here to update the custom preset.
An additional option that you have is that you can import and export your custom preset. This would be a good idea as an extra precaution in backing up your site. It also provides the extra bonus of sharing your custom presets with other Photocrati Theme users. 🙂