1) Go to Settings > Discussion, make sure you enable comments on future posts.
2) Go to any individual post or page where you would like to enable comments.
3) Select "Screen Options" in the upper right corner of the page - place a tick mark in the box marked "Discussion" - this will enable the Discussion box on your page/post editing screen.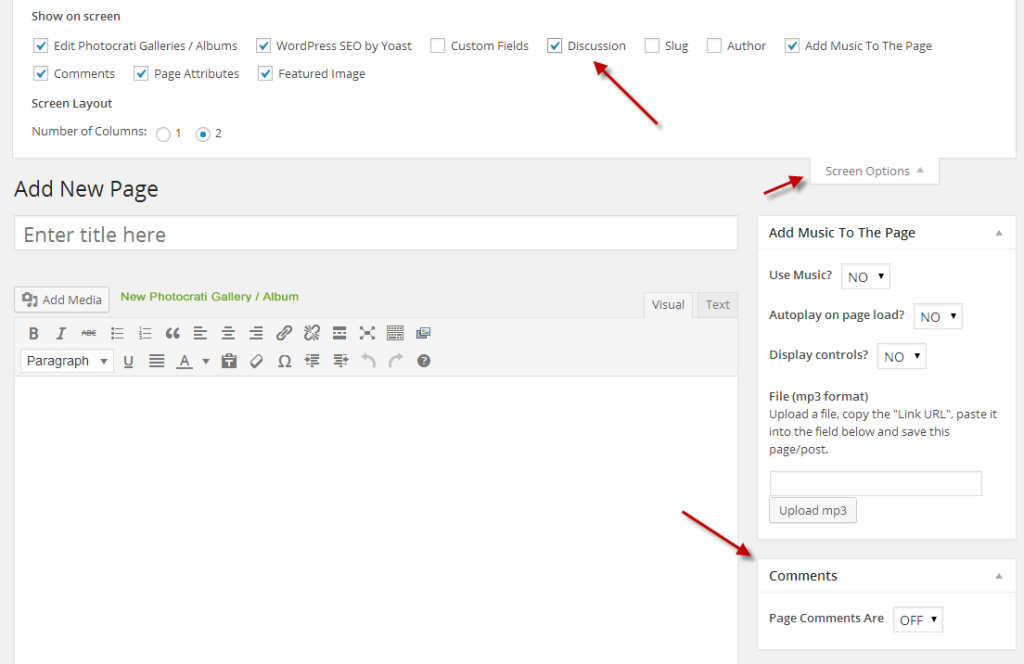 4) Allow Comments in the Discussion box (typically it will display below or to the right of your text field on the page/post editing screen).
5) Update your post or page.
You're done! 🙂