To upload your own logo:
1) First, you must create a logo in Photoshop or your preferred imaging software. Our themes are designed to accommodate flexible logo dimensions, so you may want to experiment with different logo sizes.
2) Once you've created a logo, go to your WordPress dashboard > Theme Options >> Customize Theme > Header, under Header Logo make sure 'Custom Logo' is selected in drop down and then select your logo file from your computer and upload.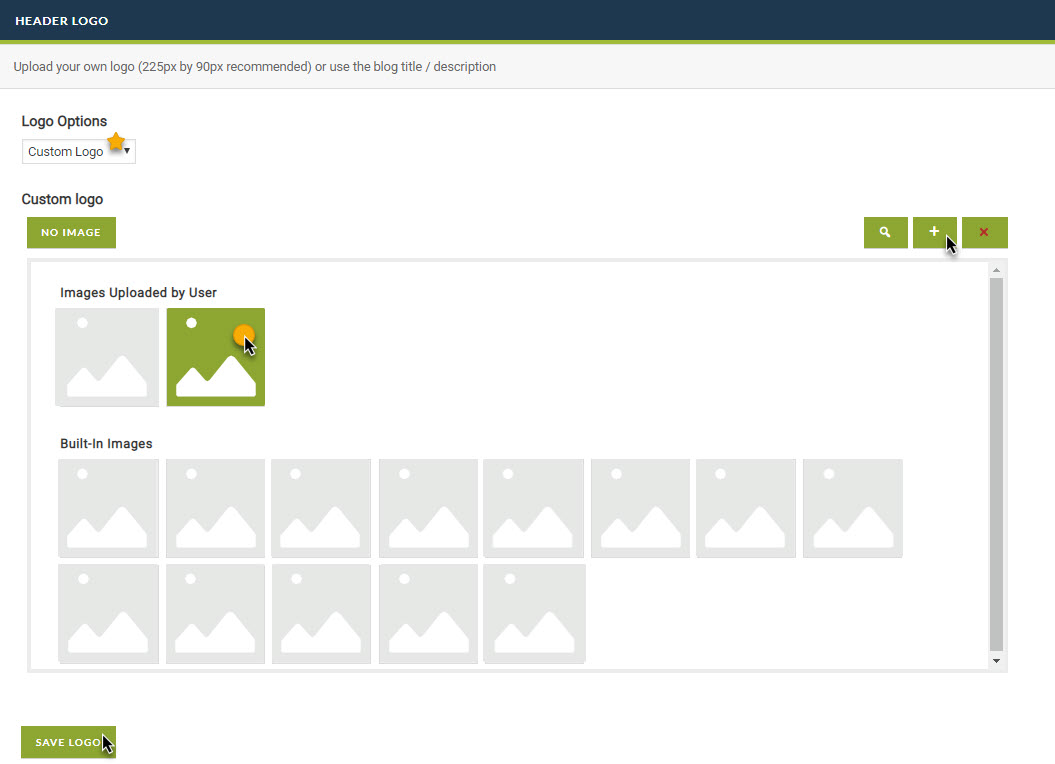 3) Click save, and your logo should now be visible. 🙂
-
No logo? If you do not yet have a logo, you can also insert a simple text logo.

1) Instead of selecting 'Custom Logo' in the dropdown, select 'WordPress Title', customize the text, and save logo. You will now see the title of your site rather than a logo.
2) To change your site's title, go to your WordPress Dashboard >> Settings > General. Type in a title for your site and a tagline and save changes.