There are 32+ presets to choose from to help you get started. What you saw on our demo page was a total of 60+ different looks that you can achieve with our theme. Our Theme Options can be found under the 'Appearance' tab in the WordPress dashboard navigation menu: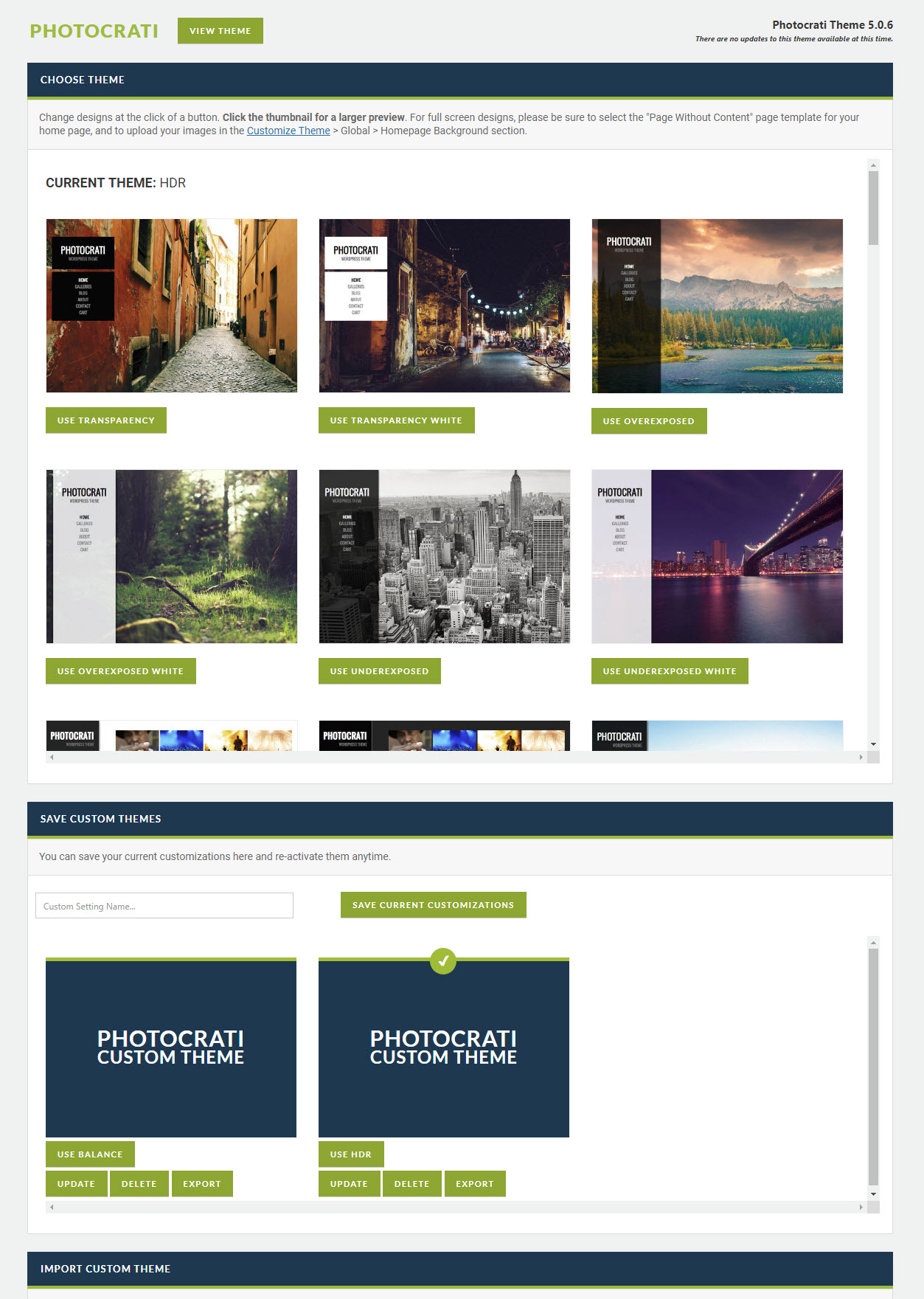 We recommend reviewing your homepage options first. Learn how to set up a static page for your homepage or set your latest blog posts for your homepage. If you choose to have a slideshow for your homepage, go to Pages >> select to edit the 'Home' page and create your slideshow gallery there. We also provide an option to have a full-screen slideshow for the homepage.
Not only do you have several built-in preset options, but we also have custom presets that you may downloaded. You can create, import and export your own preset by saving your changes through the Customize Theme options panel as a custom preset under Theme Options >> Choose Theme > Save Custom Themes.