The documentation below refers to an older legacy version of the Photocrati Theme. We recommend that you upgrade to Photocrati Pro and enjoy our new gallery system NextGEN Gallery with NextGEN Pro.
Add Galleries: Photocrati Gallery
By default, WordPress does not come with a professional gallery management system, so we've designed a simple built-in gallery management system called Photocrati Gallery. Here are the important points you need to know:
To add a gallery to your menu, click PAGES > ADD NEW. Then click NEW PHOTOCRATI GALLERY. Add your gallery and save.

To add a gallery to any blog post, click POSTS > ADD NEW. Then click NEW PHOTOCRATI GALLERY. Add your gallery and save.
To adjust gallery settings, DON'T go to the specific gallery. All settings are global. Click THEME OPTIONS > GALLERY SETTINGS.
Similarly, to adjust ecommerce setttings, click THEME OPTIONS> ECOMMERCE SETTINGS.
We suggest uploading images that are 960px in width for faster download and overall gallery speed.
Add Individual Images: WordPress
To upload individual images rather than galleries, we recommend that you use WordPress rather than Photocrati Gallery. WordPress is excellent for working with individual images, allowing you to align, customize, add captions, etc. Please see How to Insert a Photo into a Post or Page?

Once an individual image is added to a post or page, you can also customize the image settings by clicking on the image, and then clicking on the small photo icon that appears above it.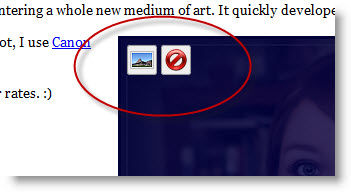 NextGEN Gallery?
The most popular WordPress gallery plugin available in the WordPress market with over 9million+ downloads! If you would prefer to use NextGEN Gallery (vs Photocrati Galleries) for your gallery management, our themes ARE COMPATIBLE with NextGEN Gallery. Support for NextGEN Gallery is available via the WordPress support forum, or for NextGEN Pro here.