The documentation below refers to an older legacy version of the Photocrati Theme. We recommend that you upgrade to Photocrati Pro and enjoy our new gallery system NextGEN Gallery with NextGEN Pro.
--
In the Photocrati Theme, we have made creating, inserting, publishing and managing galleries incredibly easy! Here are the few steps needed to create a gallery:
1) Open up a page or a blog post in your WordPress Dashboard
2) You may insert text below or above your gallery, this can be done before or after you insert your gallery
3) Click on the green 'New Photocrati Gallery' link above the text-editing toolbar

4) Name your Gallery, select which gallery display...
5) Add Images
6) Import NextGEN - this is useful for those who previously were using NextGEN as their Gallery Management system. This button will COPY any of your NextGEN Galleries.
7) Save Changes - this will close the window
8 ) Update or Publish your Page or Blog Post and you're done!
9) If you'd like to edit / add titles & image captions (descriptions), click the 'Edit Gallery' button (below text edit box). You may also sort images here as well.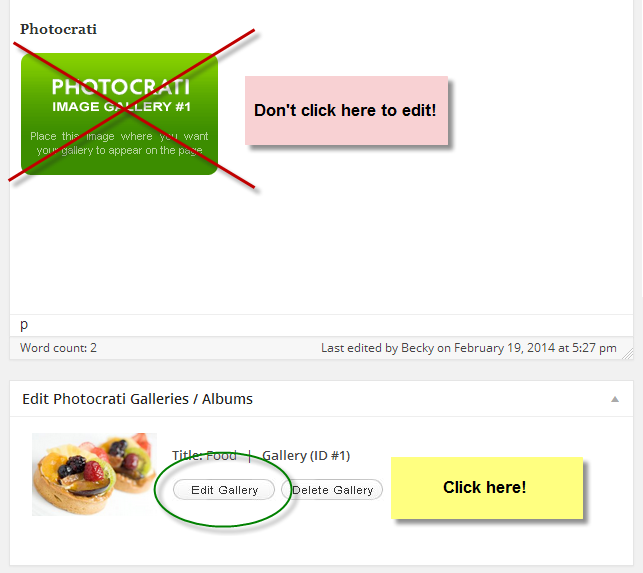 You're done!