The documentation below refers to an older legacy version of the Photocrati Theme. We recommend that you upgrade to Photocrati Pro and enjoy our new Ecommerce system NextGEN Gallery with NextGEN Pro.
--
After creating your eCommerce gallery > Save changes. Then select 'Edit Gallery' under 'Edit Photocrati Galleries / Albums'. In the Edit window click 'Ecommerce'.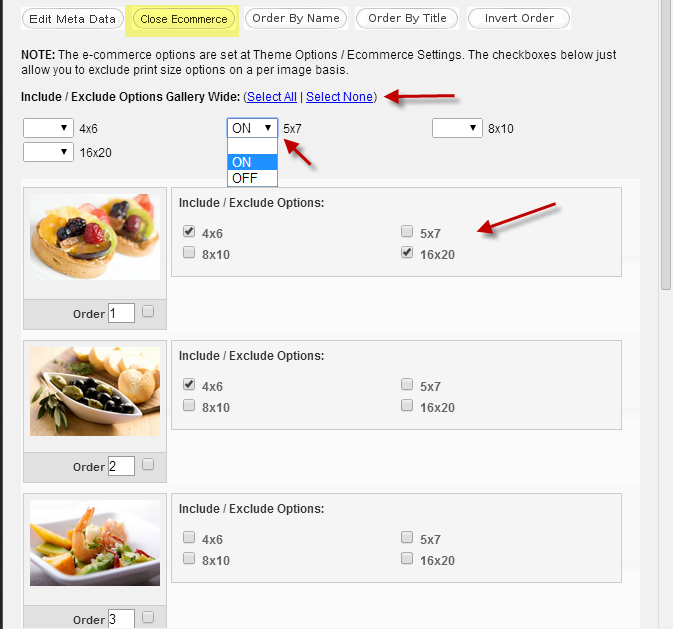 Options will then appear where you can exclude any price option per image or gallery wide.
-
Why do only 12 of my print sizes out of 35 are showing up?
It sounds like you may need to adjust your Include/Exclude Options. Head to Pages > All Pages > select the page with the ECommerce gallery you are working on. On the page editing screen, hit Edit Gallery > ECommerce > then you can adjust your Include/Exclude Options as needed [see above example] - just be sure to hit Save Gallery, and Update the page when you're done.